At the AAU tournment!!!!
Look at my baby #7!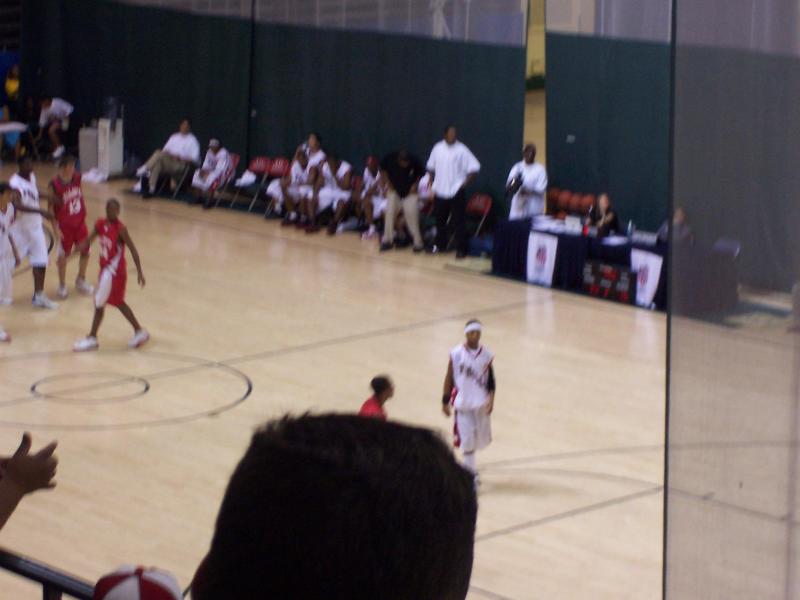 Look at Romeo`s big booty(lol)!!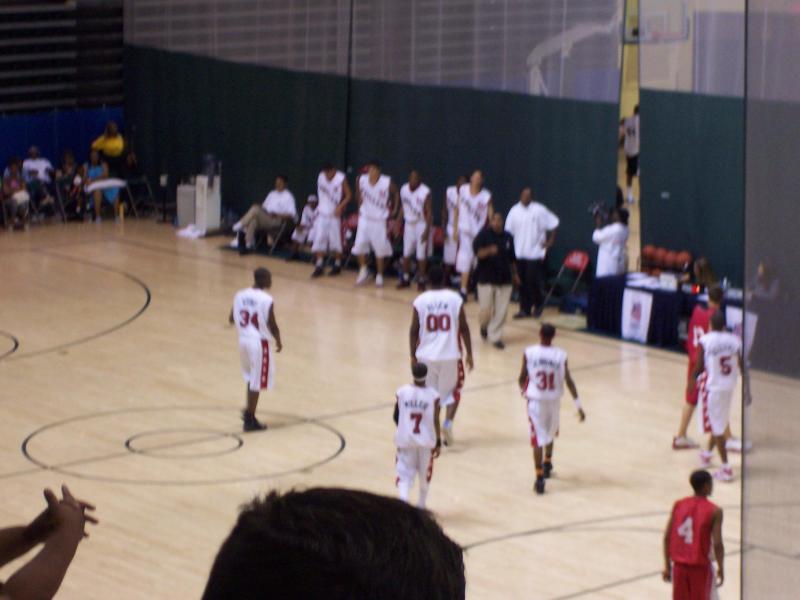 Look and think(lol)!!!!!!!!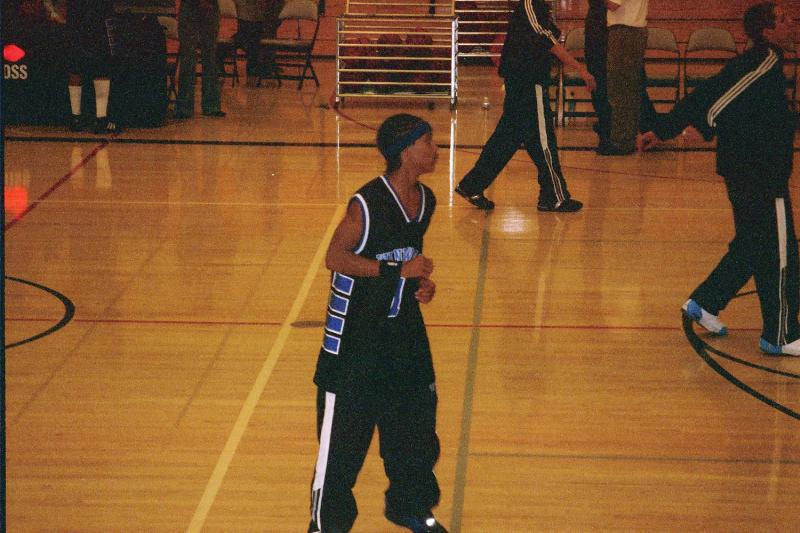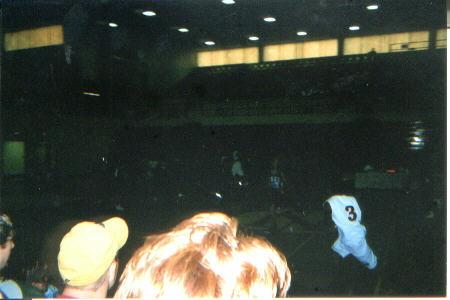 Look at all the groupies(lol)!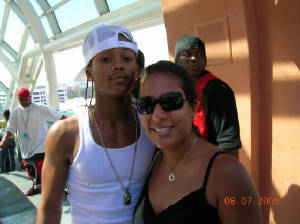 one of his team mates!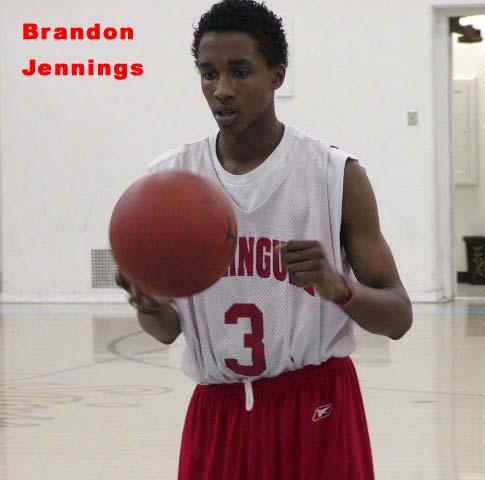 THE AAU!!!!!
New Nickelodeon Reality-Meets-Documentary Four-Part Mini-Series, The Team, Introduces Romeo, the Athlete, on Consecutive Sundays Throughout June at 8:30 p.m. (ET/PT)
Master P Coaches Team's Quest to Win AAU Basketball Championship
| | |
| --- | --- |
| SANTA MONICA, Calif., May 25 /PRNewswire/ -- Nickelodeon's new reality-meets-documentary four-part mini-series The Team - premiering Sunday, June 5 (8:30 p.m. ET/PT) in TEENick - marks the TV debut of 15-year-old platinum recording artist-actor Romeo (Romeo!) in his real-life role of aspiring professional athlete. The half-hour episode premieres will track the P Miller Ballers team, coached by Romeo's dad, music mogul and actor Master P, on their quest to win the prestigious 14 & under AAU basketball championship. The mini-series will be telecast on consecutive Sundays throughout June at 8:30 p.m. ET/PT in TEENick. | Lil' Romeo and his dad Master P... |
A close-up, behind-the-scenes look at young athletes on the road to the finals in Orlando, including NBA aspirant Romeo Miller (5'10"), The Team chronicles the boys' determination, challenges and life-changing experiences on and off the court. Under the leadership of P Miller and Coach Ivorie Manning, the P Miller Ballers practice, travel, laugh, argue and ultimately bond. Tommy Lynch and Master P serve as executive producers for the mini- series - as they do for the mega-hit TEENick series Romeo! starring the famous father-son duo - produced by Nickelodeon and the Tom Lynch Company.
"Romeo!'s fans are very familiar with the star's musical and comedic gifts, but there's a whole other side of this multi-talented young man that is exciting to see. The Team shows Romeo as the serious, hardworking and amazing athlete that he is, and it also gives a riveting look at real teens living out their dream of becoming star athletes," said Marjorie Cohn, Executive Vice- President, Production and Original Programming, Nickelodeon. Actor-athlete Romeo, whose Nick comedy series about an eclectic musical family headed by music executive Percy Miller (Master P) averages 2.5 million viewers per week and ranks in the top 10 live-action kids' series on TV, has been competing off-screen in the amateur basketball leagues since he was 10 and ranks among the top 50 ninth-grade players in the country, averaging 20 points per game. In The Team he pursues his passion en route to the championship along with other 14-year-old players including Demar Derozan (6'4"), Zack Zaragoza (6'4") and Auri Allen (6'11"). Vigorous team tryouts, high-spirited competitions and poor sportsmanship are among some of the exciting and compelling real-life story-telling that opens the four-part mini-series. The second and third installments unfolds with an in-depth look -- both on and off the court -- at the various individuals and each of his own personal triumphs and struggles that make-up the winning P Miller Ballers team. The fourth and final episode teaches a lesson in overconfidence when the team's winning streak is challenged and their happy, Hollywood ending gets interrupted by a real-life, unexpected moral on determination, competition and teamwork. Romeo closes the series with a candid, personal account of what the whole experience has meant to him.
On his self-titled, 2001 debut album, Romeo dared to sprinkle his own flavor to a music classic, The Jackson Five's "I Want You Back," for a whole new generation to enjoy. "My Baby" with its kid-clean lyrics transcended rap music's notoriously controversial stereotype to become an overnight hit, topping Billboard charts for 10 straight weeks. The song's success made Romeo the youngest solo artist to top the Billboard Hot 100 Singles chart, a title previously held by Michael Jackson. "True Love" is Romeo's newest release from his sophomore album Game Time. His popularity in music has also spawned numerous television appearances, including a guest appearance with Master P on Nickelodeon's The Nick Cannon Show, his own Nickelodeon-televised concert and an ABC Family Channel concert. He also starred in Universal's film Honey (with Jessica Alba). Romeo! and The Team are produced by The Tom Lynch Company. Cited as "prolific" by USA Today and "the David E. Kelley" of tween programming by TV Guide, Tom Lynch is founder of the Tom Lynch Company and has been creating hit programs for kids of all ages for more than 20 years. He has had numerous successes on Nickelodeon, including The Secret World of Alex Mack, The Journey of Allen Strange, Caitlin's Way and 100 Deeds for Eddie McDowd. Lynch also has created and produced several hit shows across a variety of networks, including Discovery on NBC's Scout's Safari, ABC Family's Galidor: Defenders of the Outer Dimension and NBC's Skate and Just Deal.
Nickelodeon, now in its 26th year, is the number-one entertainment brand for kids. It has built a diverse, global business by putting kids first in everything it does. The company includes television programming and production in the United States and around the world, plus consumer products, online, recreation, books, magazines and feature films. Nickelodeon's U.S. television network is seen in more than 89 million households and has been the number- one-rated basic cable network for more than nine consecutive years. Nickelodeon and all related titles, characters and logos are trademarks of Viacom International Inc.
Source: Nickelodeon
Wednesday May 25, 11:28 am ET
To opt-out of future AAU e-mail communications
orts.org/aausports/uns
The boyz on the P.Miller Ballerz team!

BALLZ JUMP!