When you've got a rapping, record producing dad, two brothers and a sister to deal with, life can be pretty crazy. But aspiring rapper and middle school b-ball star Romeo Miller never loses his cool. Well, almost never. Music holds the Miller family together, and no matter how much they argue or get on each other's nerves, they always end up in harmony. Well, almost always... Tune in and raise the roof with real-life father-and-son team Master P and Lil' Romeo! (TV Y7)
Romeo wants to make it big and he wants to make it big NOW! A little bit rapper and a little bit basketball star, Romeo is a whole lot of mischievous. He's quick to find himself in trouble, but he's just as quick to sweet talk his way out of any situation. Romeo digs shooting hoops, rapping with his group Pieces of the Puzzle, and hanging with his family—which is a good thing, since they also happen to be in his band. He has a vivid imagination and wants to conquer the world—but first he's gotta conquer middle school...

ROMEO SHOW SOUND TRACK!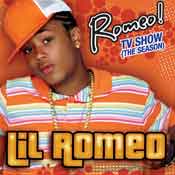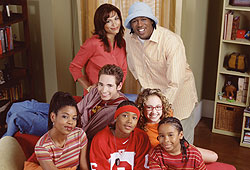 Enter supporting content here
HEY THIS IS YOUR GIRL VICTORIA MILLER AND THIS IS MY WEBSITE ,AS U CAN SEE, IT ALL ABOUT LIL`ROMEO ,LOL,AND I DONT KNOW WHAT 2 WRITE ,BUT ALL I GOT 2 SAY IS AM LIL`ROMEO #1 FAN I LOVE MY BABY ROMEO AND I HOPE HE LOVE ME 2 AND THANK UR FOR COMING 2 MY WEBSITE IIGHT BY AND IF UR WANT 2 TALK 2 ME ABOUT ANY THING E-MAIL ME AT LILROMEOWIFEY4L@AIM.COM!!!!!!!BYE!!!!FANZ!!!!!!LOL!!!!!!